MME Project – Integrated Accommodation Facilities for 4.000 Man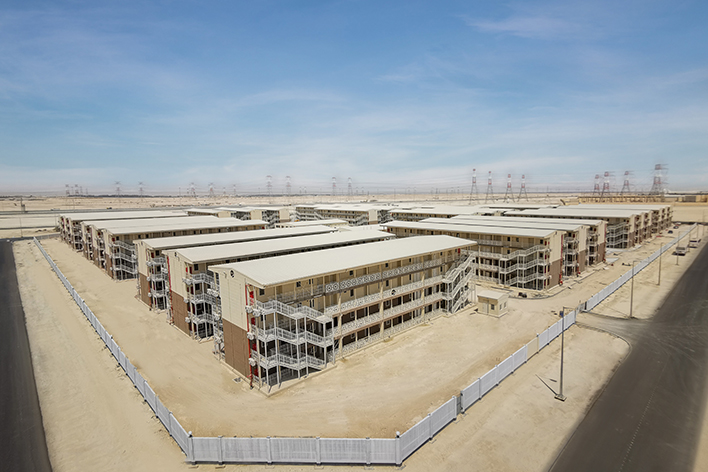 MMUP (MME) project, whose construction phase started as an 4.000 man integrated worker accommodation facility, was transformed into a Quarantine Hospital for the adaption of the COVID-19 Outbreak pandemic conditions.
Umm Slal Covid-19 Quarantine Hospital currently has a bed capacity of 4,000 and will be increased to 8,000 if needed. It is a full-fledged hospital that meets the needs of comfort, safety and entertainment in addition to the necessary health services for patients under quarantine.
As part of the emergency and preventive measures taken by the Qatar government against COVID-19, the 4-storey hospital buildings were completed in a very short time thanks to the prefabricated light steel construction method.
Project Detail
Share Post
Information Request Form