Dorçe Designs Smart and Eco-friendly Sustainable Villages of The Future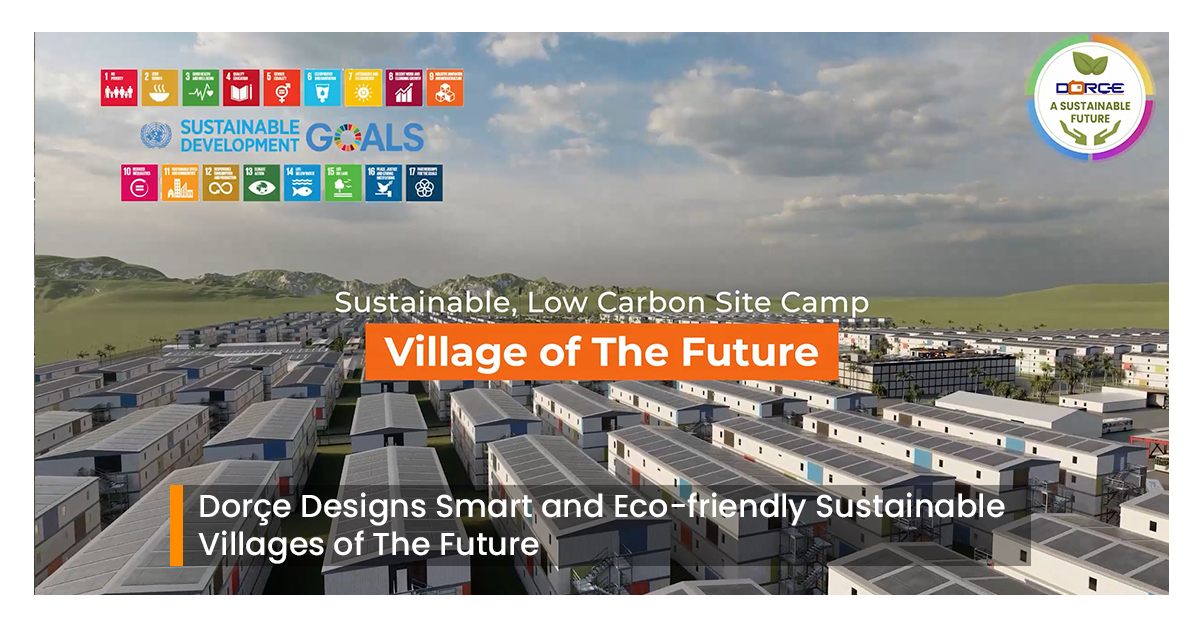 The Climate Change Law in 2019 has brought a net zero carbon emission target for the year 2050. In line with the new target, the construction industry has started its mission for decarbonization.
According to data published by the World Green Building Council (World GBC), the 2021 report (The Global Status Report for Buildings and Construction) finds that carbon dioxide emissions from the construction industry are at the highest level ever recorded and the industry's share of energy-related global carbon emissions is 38 percent (approximately 13.5 billion giga tons of carbon dioxide – GtCO2).
The United Nations Global Compact, Sustainable Development Goals (SDGs), The European Union's Green Deal, the effect of the circular economy and technological developments with digitalization, led the construction industry evolving into prefabricated modular steel structures in developed countries.
Dorçe's volumetric modular solutions, significantly shortens construction period without sacrificing quality and safety requirements and are produced from recycled materials. Widespread use of renewable energy resources, facility management with digitally integrated smart intelligence solutions, waste management policies for recycling, modern living spaces that are designed with the priority of persons' high health and comfort standards giving value to people and the whole lifecycle of the project; from design to facility management is carried by BIM (Building Information Modeling) to serve for the year 2050 Net-Zero Carbon Emission and Sustainable Development Targets.
Share This Story, Choose Your Platform!