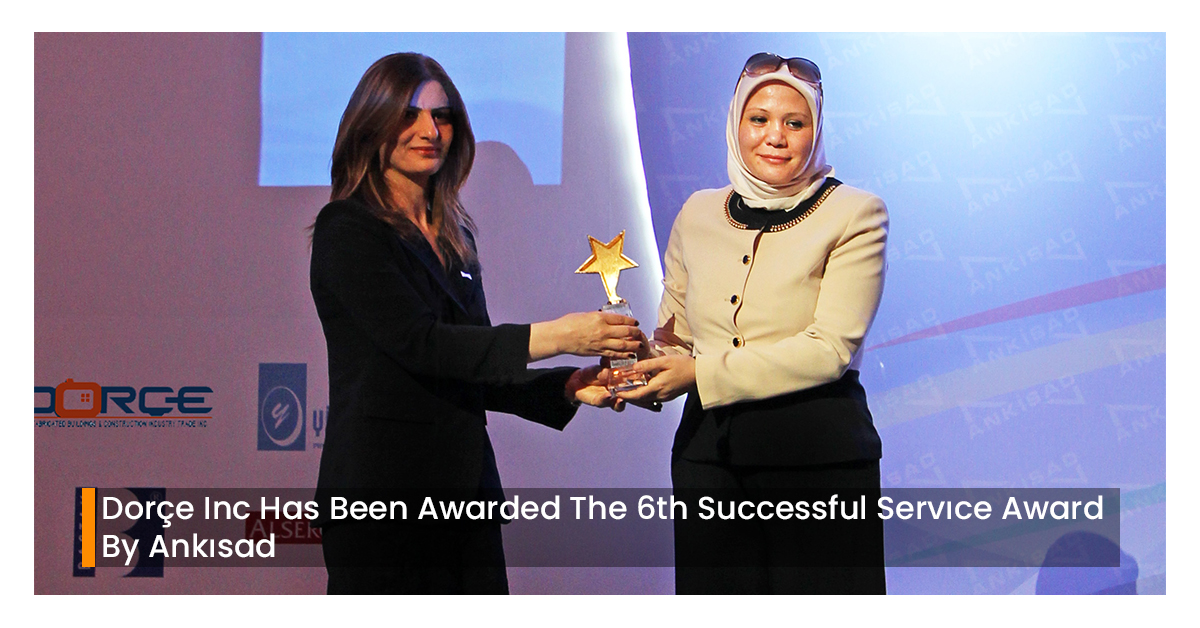 Dorçe Inc Has Been Awarded The 6th Successful Servıce Award By Ankısad
Our General Manager Ms Süheyla ÇEBİ KARAHAN has been awarded the Successful Service Award during the 6th annual "Successful Service Award" ceremony held on the 2nd of May 2013 by Ankisad at the JW Marriott Hotel.
Our General Manager and Ankisad member Ms Süheyla ÇEBİ KARAHAN who successfully represented our country and Dorce Prefabricated Building and Industry Trade Inc; underlined how hard and engaged Ankisad members and exporting companies work. She stated that hard work is the only key to success that has helped raise the Turkish export incomes.
Share This Story, Choose Your Platform!