Dorce Prefabricated Building & Construction became the first company to receive the "ISO 14064 – Greenhouse Gas Verification Statement" in its sector.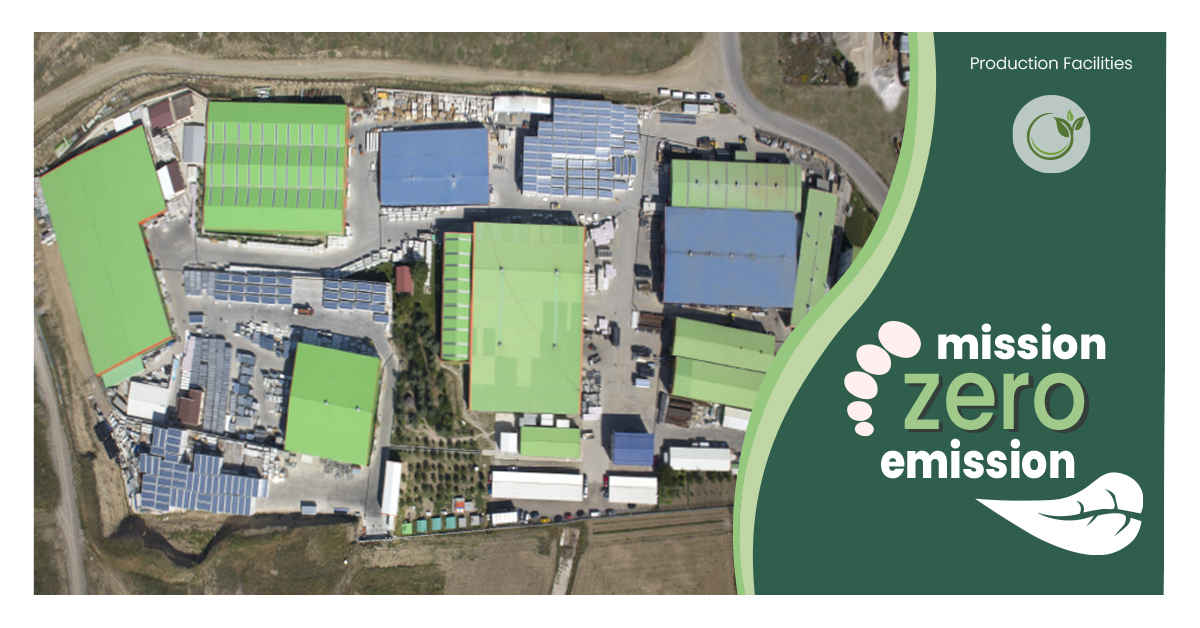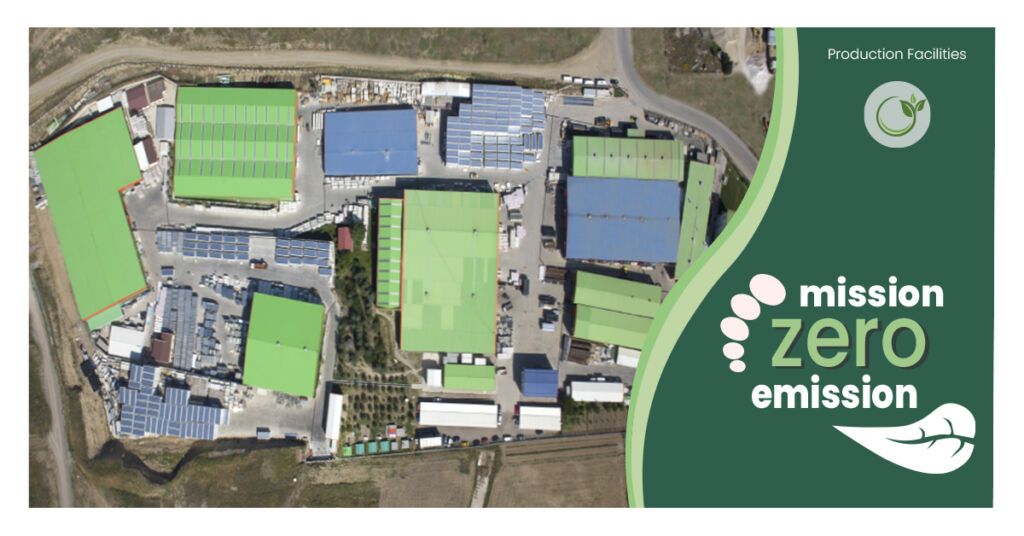 According to the "Fit For 55" program announced on 14 July 2021, within the scope of the "Green Deal", the European Union pledged to reduce emissions by at least 55% by 2030, compared to 1990 levels. Europe is taking firm steps towards turning the EU into the first climate-neutral continent by 2050. Dorce Prefabricated & Construction received "ISO 14064 – Greenhouse Gas Verification Statement", which is the first in its sector, within the framework of its responsibilities for a greener future.
Yucel Cebi, Strategic Management and Planning Director of DORCE, states that while listing what has been done so far for the "Green Transition", DORCE has considered the ISO 14001 and ISO 14064 management systems, within the scope of the roadmap established to minimize the environmental impacts.
In parallel with the EU Green Deal Call, DORCE carries out all its activities with the awareness of responsibility towards nature. Some of the works that have been done so far;
In-house "Agile Team" has been formed with the participation of volunteers and relevant people from different departments. This team has been involved in activities such as in-house information and training organizations, calculation of indirect and direct carbon emissions due to production activities, declaration, certification, and project development to reduce emissions.
The "welded manufacturing" process, which is one of the primary causes of DORCE's carbon emissions, was redesigned as bolted connections, resulting in a significant emission reduction.
Projects were developed to reduce carbon emissions by minimizing forklift and similar vehicle traffic with the optimizations made at production facilities.
The roofs of many indoor manufacturing facilities have been replaced with transparent panels. Thus, progress was made in the transition from fossil fuel to renewable energy by making more use of solar energy.
"In order to support the "Green Transition", new technology machinery, equipment, and software with high energy efficiency started to be used instead of obsolete technologies by making use of digital transformation tools.
The upcoming investments and designs planned for the coming years have been shaped in accordance with the "Green Building".
Afforestation and small-scale agriculture projects were carried out in many areas in the manufacturing plant area of approximately 100,000 square meters.
Resource efficiency gains were realized by the reuse of waste water.
Kaizen projects were developed on energy saving for common and private areas of our HQ and production facility. Awareness was greatly enhanced among employees towards waste minimization, pollution prevention; reuse, recycle, recovery and disposal of waste through sustainable waste management by reducing pollution at the source itself.
Systems have been developed to protect biological diversity by respecting and adjusting to the natural life in countries with different climates and geographies where DORCE successfully executed its projects. In order to prevent soil pollution, conservation methods such as properly separating, storing, and then restoring the vegetable soil were applied.
Dorce will implement the "Green Transition" policies in the future by investments related to "Life Cycle Analysis" and "Water footprint" planning processes, together with carbon neutralization projects within the scope of the EU Green Deal.
While trying to increase the "Green Building" design and applications by supporting the above-mentioned goals, it was planned to benefit from the 'Green Finance' provided by IFC, which turned into an opportunity for Turkey.
Our company continues to invest in equipment and technology for green energy in its manufacturing facility while developing projects to increase the social awareness of employees and the audience reached through social media tools. Dorçe is very conscious of the environmental and social duties that fall upon it as a part of the sustainable cycle in the world. In addition, it continues to exist in a circular economy with a company model where employees are highly motivated and success-oriented .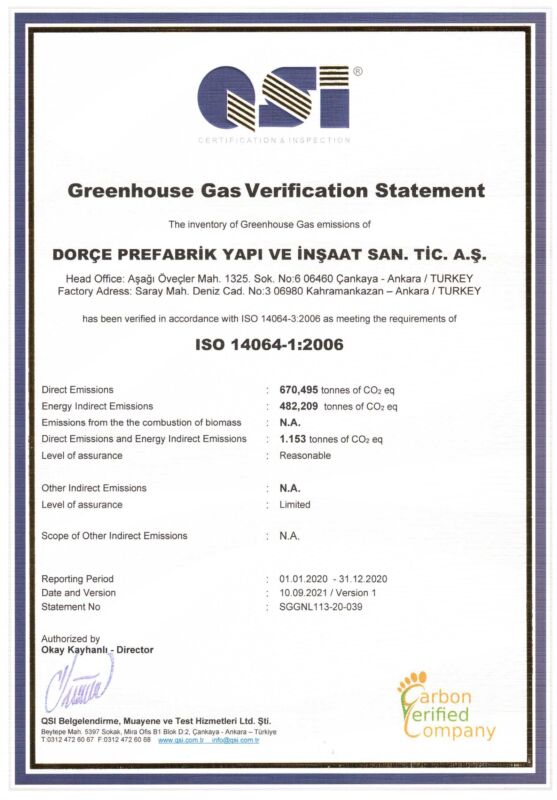 Share