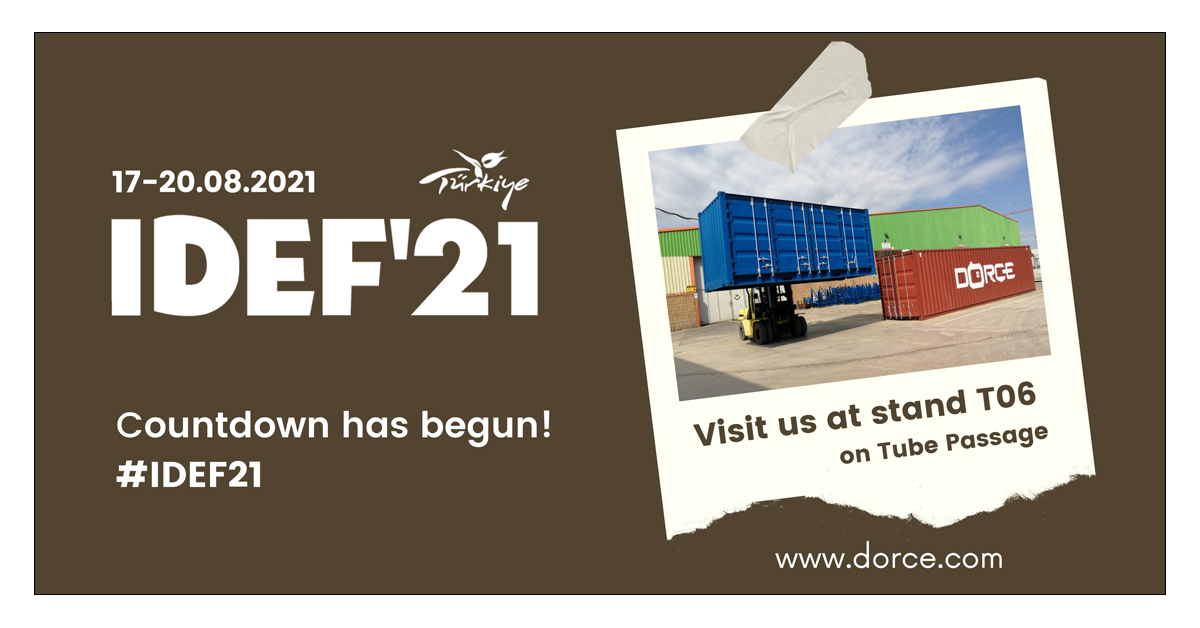 "DORCE has been among the important partners of the armed forces, security forces, domestic and international defense industry organizations for more than 40 years, by placing all kinds of turnkey prefabricated modular, military camps, hangars and special design solutions at their disposal. This year once again, as it has been for ten years, DORCE has taken part as a global Turkish brand in IDEF'21, the 15th International Defense Industry Fair, hosted by the "Ministry of National Defense of the Republic of Turkey ."
DORCE has made its name with the projects it has completed in more than 60 countries located in 6 continents. It is one of the leading companies in the sector that designs, manufactures and undertakes the turnkey construction of prefabricated modular structures in line with the needs of the Defense Industry.
Within the scope of IDEF'21 that will be held in TÜYAP Fair, Convention and Congress Center of ISTANBUL between 17-20 August, DORCE's military mobile hospitals, refugee accommodation camps, security cabins, prefabricated military camps, and bulletproof modular unit projects will be introduced to military attaches and military representatives of 40+ countries.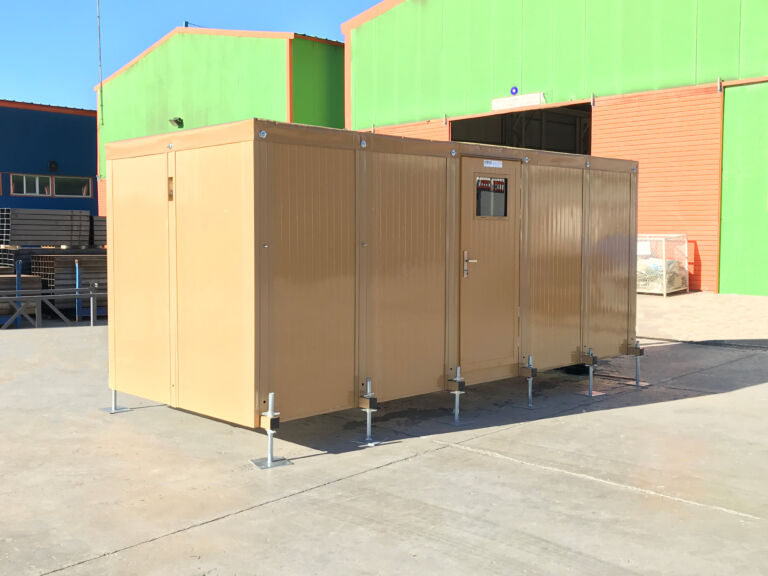 Customized Solutions
DORCE is at the center of the defense industry, as it is located in Ankara. Thus; The Turkish Armed Forces, NATO, military attachés and representatives of foreign missions, companies such as ASELSAN and ROKETSAN, and the technical teams of end users can regularly monitor during all the manufacturing processes.
DORCE offers customized solutions in the defense and aviation industry. It carries out its defense industry and military projects on a turnkey basis with in-house engineers, including engineering, procurement, production, logistics, assembly, equipment, furniture, infrastructure and superstructure works, testing and commissioning. DORCE can mobilize rapidly and carry out multiple projects in different geographical regions under harsh climatic conditions at same time.
Exclusive Defence Structure Designs and Solutions
Emergency, border and military base areas, camps, military accommodation containers, prefabricated barracks, field hospitals, military and police training centers, mass housing, trailer-mounted modular cabins (accommodation, infirmary, WC-Shower), etc. The modular structures in the projects are suitable for the strategic and climatic conditions of different regions in the world. Prefabricated modular steel structures can be manufactured as bulletproof, explosion-proof and can be equipped with alarm, heating-cooling systems, CCTV systems, safety and warning monitoring systems.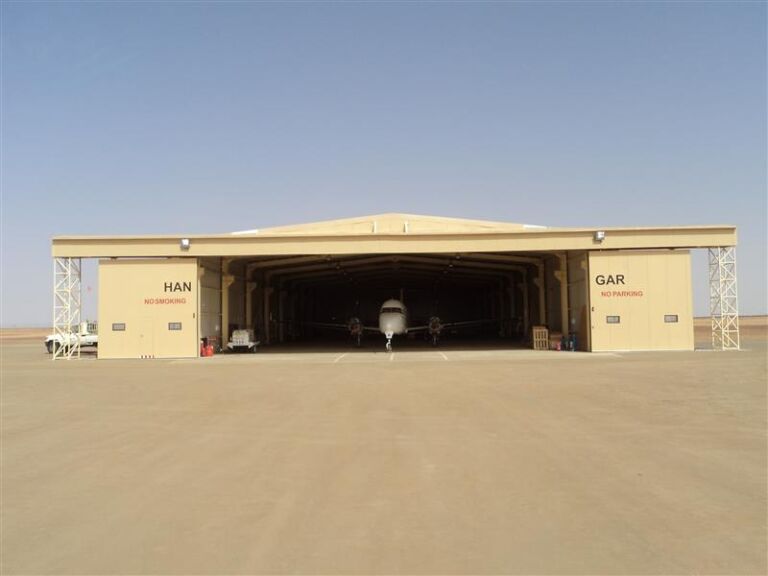 Dorce Manufactures Airportable Containers (HTK)
The HTK (Container that can be transported by Air / Helicopter) appeared as a result of an important R&D process. HTK, was produced in a way that it can be assembled easily by hand in any environment without help of any hand tools or equipment. 120 units can be manufactured as modular units and made ready for shipment in a day.
DORCE also manufactures and delivers structures consisting of pre-manufactured heavy steel buildings for many regions of the world. DORCE undertook the design and construction work for the Japanese army in Djibouti. Within the scope of this project, the F-16 Aircraft Hangar Project was completed using heavy steel structure systems in a very short time.
Mobile Containarized Watchtowers, Bullet Resistant Guard Cabins and Mobile Ballistic Shields are just a few examples of the wide product range.
Mobile Containarized Watchtowers are designed and manufactured by DORCE to provide security in a short time. Owing to fast assembly and low maintenance costs, they are suitable for all areas such as military operation zones, military base areas, prisons, border areas.
The Mobile Containarized Watchtower has been designed by DORCE R&D Center to meet the needs of military personnel providing the necessary ballistic resistance. The design allows it to be easily transported and installed by 1 personnel in less than 5 minutes.
This product is considered armored security structure. It is suitable for use in locations where security must be provided such as consulates, governorships, district governorships, police stations, military bases, bank headquarters and international meeting halls.
The mobile ballistic shield can be used as single or 3-piece set at points where security forces need high security.
High-level foreign delegations from defense industry and organizations from all over the world will be hosted at the fair.
Chiefs of Staff of various countries, senior defense industry representatives, force commanders, military attachés and foreign delegations of military institutions will show great interest and new business opportunities will emerge this year, just like at previous IDEF fairs.
As DORÇE, we will be honoured to host you at our stand T06 between 17-20 August 2021.
INTERNATIONAL DEFENCE INDUSTRY FAİR (IDEF) FROM 2013 TO 2021
DORCE has been taking part in IDEF (International Defense Industry Fair) fairs since 2013, which will be held for the 15th time this year. We would like to share some images from the fairs we had participated in.
Photo Gallery
Video Gallery
Share This Story, Choose Your Platform!