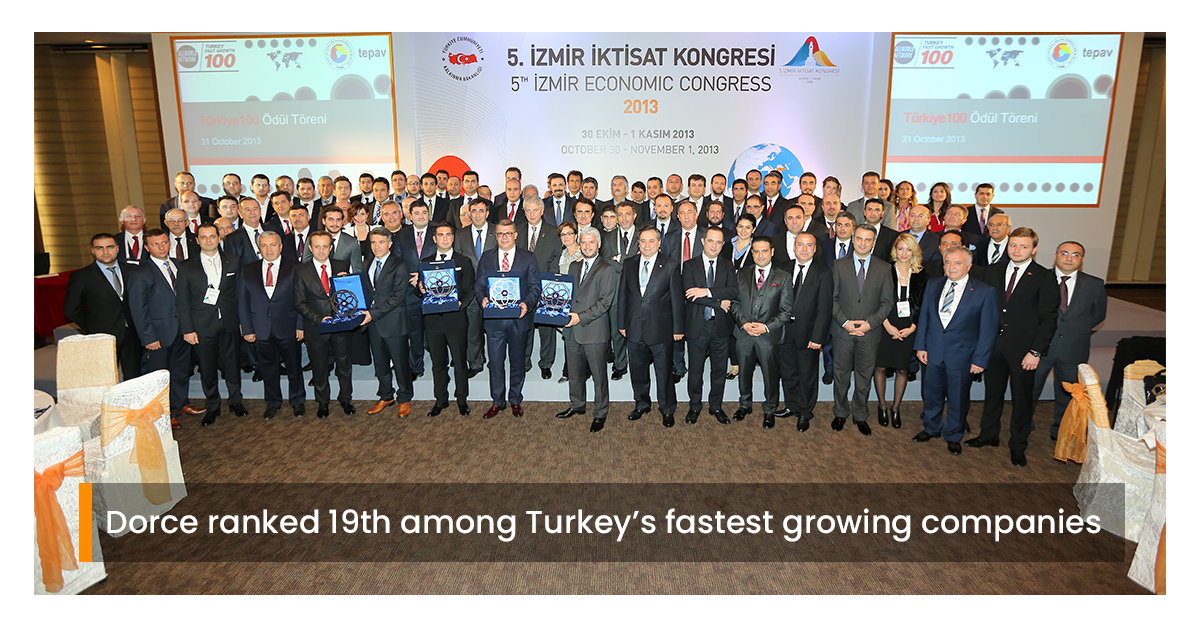 Dorce ranked 19th among Turkey's fastest growing companies
The winners of "Turkey 100 Project", organized by AllWorld Network and The Union of Chambers and Commodity Exchanges of Turkey (TOBB) with the support of Economic Policy Research Foundation Of Turkey (TEPAV) in order to attract worldwide attention towards Turkey's fastest growing companies, have been announced.
Dorce Prefabricated Buildings and Construction Industry Trade Inc. was ranked 19th with 393 % growth in sales income in the period between 2010-2012.
Dorce Inc. has collected it's award at the 5th Economy Congress of Izmir during the "Turkey 100 Award Ceremony" after the Gala Dinner on the 31st of October, 2013.
Share This Story, Choose Your Platform!