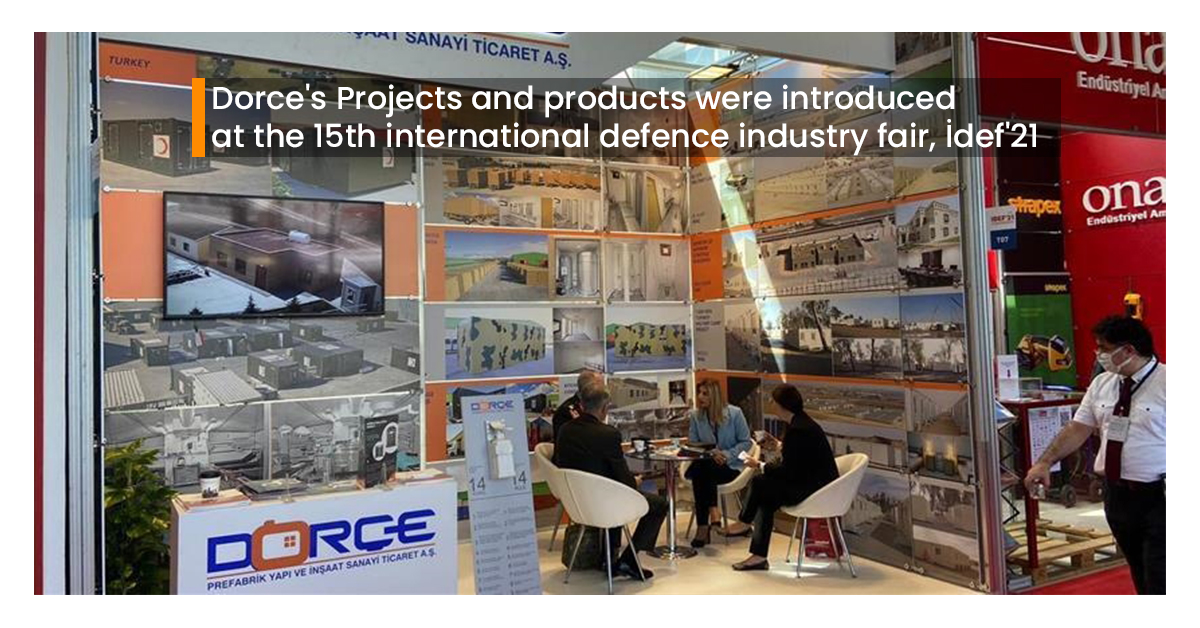 DORCE'S PROJECTS AND PRODUCTS WERE INTRODUCED AT THE 15th INTERNATIONAL DEFENCE INDUSTRY FAIR, IDEF'21.
"DORCE, hosted the chiefs of staff, senior defense industry representatives, force commanders, military attachés and foreign delegations of military institutions from more than 100 countries within the scope of one of the biggest defense industry fairs in the region, The 15th International Defense Industry Fair, IDEF'21.
Military delegations and high-tech global defense companies from different parts of the World participated in IDEF'21 to follow the latest technological developments in the defense industry.
DORCE presented its experience, capabilities and production philosophy based on Modern Construction Methods (MMC) in high-tech military camps, modified ISO cabins, air-portable containers (HTK) that can be transported by helicopters, fully-fledged modular military field hospitals to the visitors, participants and military delegations within the scope of International Defense Industry Fair – IDEF'21.
DORCE Has Already Initiated Preparations For IDEF'23
Just like the previous years, DORCE has already started preparations for the next fair (IDEF'23) to lay the foundation for efficient collaborations within the scope of potential projects on a local and international scale in the field of the defense industry.
The 2023 Vision
DORCE is eager to offer more innovative technological solutions to its visitors and high-level military delegations at IDEF23, which will coincide with the 100th anniversary of the Republic of Turkey,
Share This Story, Choose Your Platform!