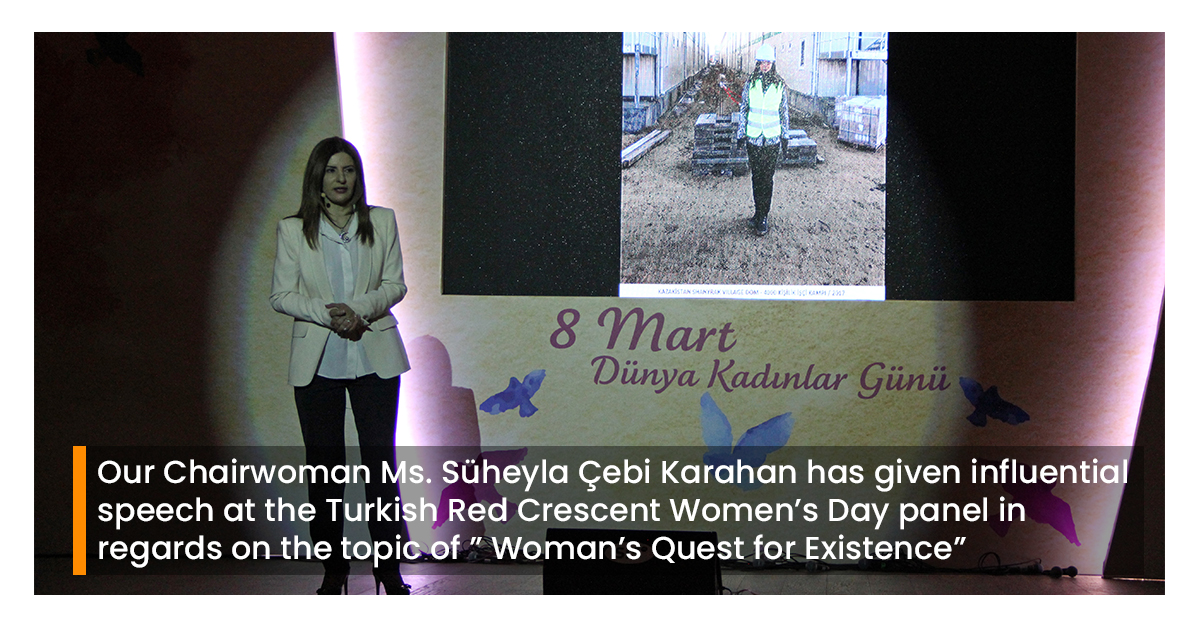 Our Chairwoman Ms. Süheyla Çebi Karahan has given influential speech at the Turkish Red Crescent Women's Day panel in regards on the topic of " Woman's Quest for Existence"
Chairwoman of the Board of Directors of Dorce Inc. Ms. Suheyla Çebi Karahan, in her speech on behalf of the Turkish Red Crescent Women's Day panel, held on March 8, at the Gazi University, stated that women should be aware of the potential they have, and begin transformation process within themselves in order to make the present system more balanced.
She expressed the historical process of the World Women's Day, her experiences in educational and business life, her achievements and valuable contributions she has made for our country.
Ms. Suheyla Cebi Karahan stated that our young girls are very valuable for the future of our country and that they should improve themselves, be self-confident and equip themselves with knowledge and experience.
She completed her speech getting a great applause for her statement "Women can do everything they set their mind to".
We hereby congratulate Turkish and all women around the globe with World Laborer Women's Day, and wish them peaceful and healthy future.
Share This Story, Choose Your Platform!