Basrah University Hospital with 446 Beds Capacity (16 Floors)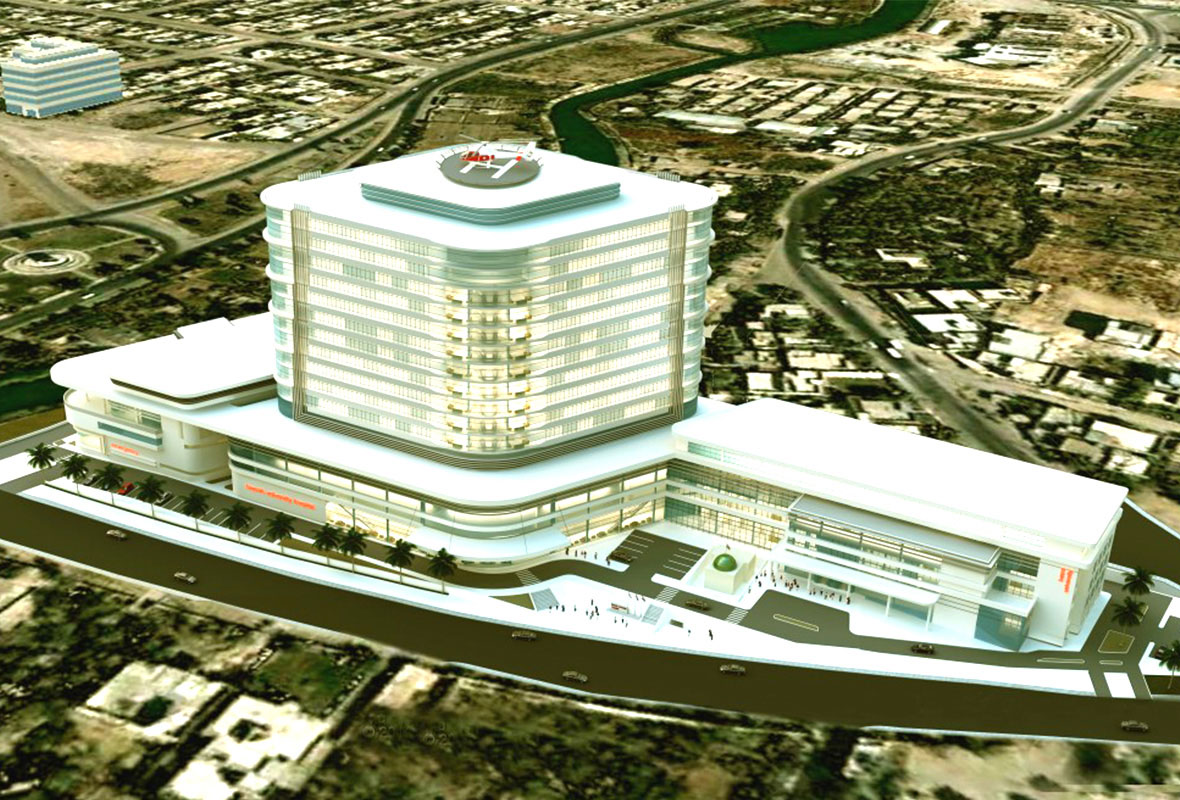 The construction of the 16-storey, 446-bed Basra University Hospital is progressing at full speed.
The Basra University Hospital is designed on a land area of 18,000 m², with a total construction area of 72,500 m². The project is being carried out using the "Design and Build" method.
This project is the largest integrated research health hospital in Basra province, Iraq. The hospital consists of two main sections, horizontal and vertical. The tower section includes patient bed units and staff housing. The horizontal section consists of a treatment block with emergency services, operating rooms, intensive care units, and a polyclinic block. The ground floor of the tower block connects all functions with a 3-story-high atrium.
The project is being completed on a turnkey basis, including engineering, superstructure, infrastructure, design, and medical equipment.
Project Detail
Share Post
Information Request Form