Prefabricated Mobile Home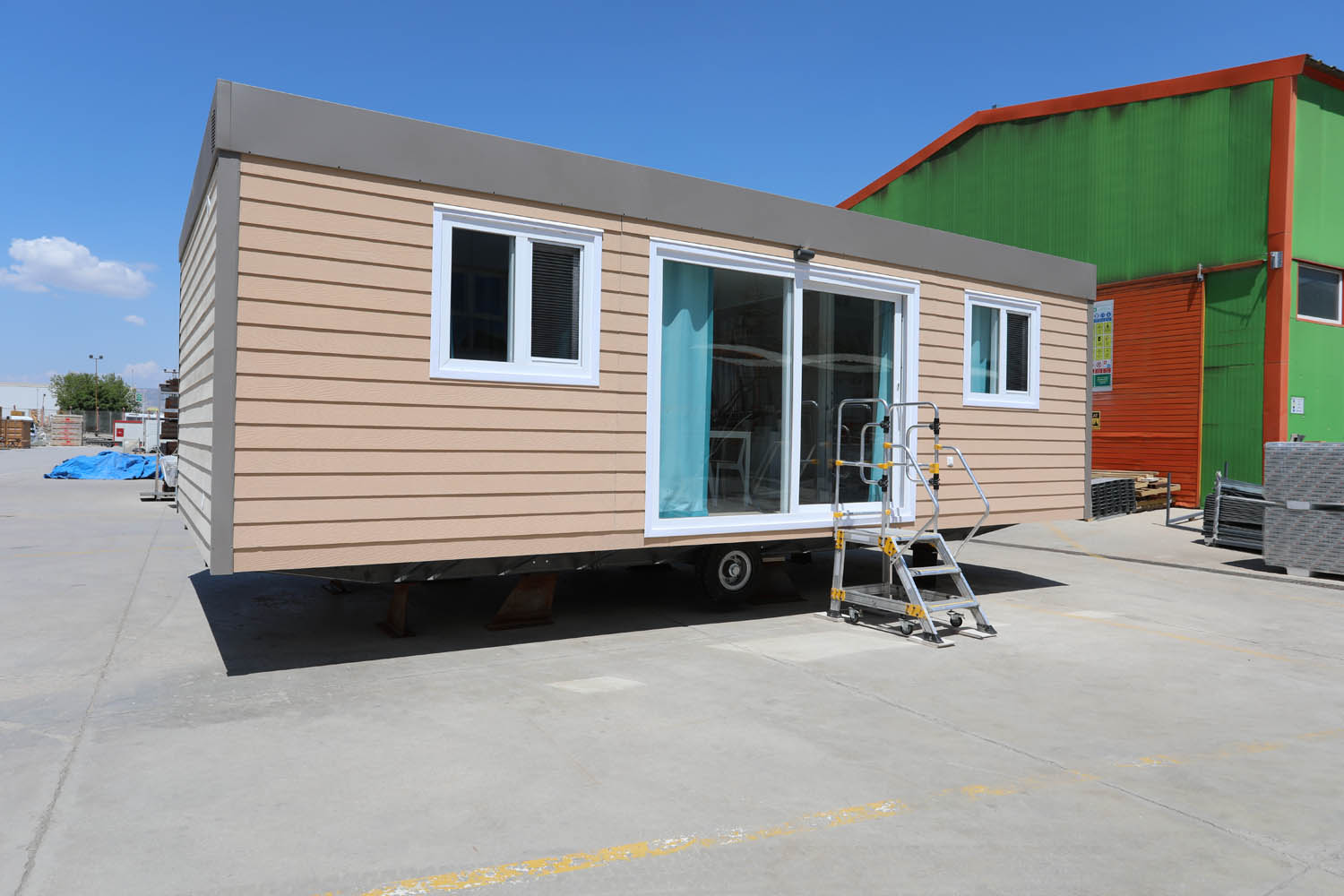 YOUR DREAM MOBILE TINY HOUSE
Freedom of Movement, Harmony with Nature.
Tiny Mobile House that comes equipped & fully furnished with almost everything you need to move in.
Pick up and go whenever, wherever.
The total living area of 34.4 m2 (4 x 8.6m), which consists of one Master Bedroom & one Children's Bedroom for 3 kids which has built-in closets with more than enough space for your needs. Each room has its own private bathroom with showers equipped with waterheater. The kitchen has built-in refrigerator, oven, dishwasher and washing machine. The tiny house has a comfortable & roomy living room furnished with a dining table.
Project Detail
Share Post
Information Request Form