Tasiast Gold Mine Project – Tasiast Team Village – Clinic Building / Mauritania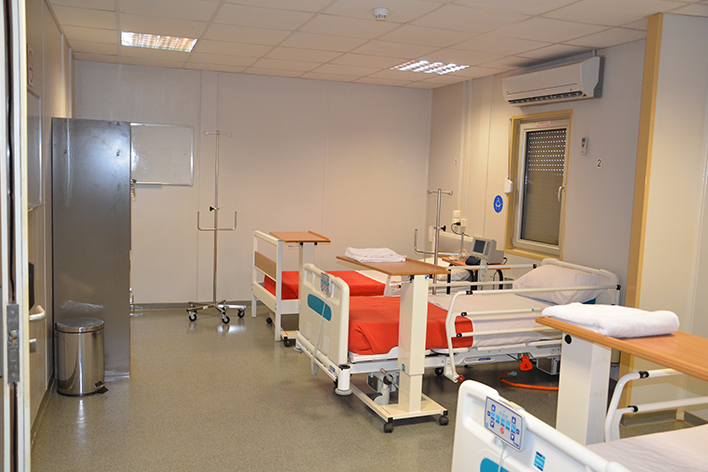 MAURITANIA / TASIAST GOLD MINE: It is an open pit mining in northwestern Mauritania located in the desert with a temperature of +50 degrees Celsius approximately 600 kilometers north of the capital Nouakchott.
TASIAST GOLD MINE / TASIAST TEAM LIFE TOWN (8,400 PEOPLE): In 2012, Canada-based Kinross Mining Company's EPC (Engineering Procurement Construction) project in Mauritania with a capacity of 8400 people was carried out in desert conditions. Buildings, industrial kitchens & dining halls, furniture, laundries, sports fields (football, tennis, basketball), clinics, airport reception buildings and hangars, industrial buildings, fire stations and places of worship, along with infrastructure and superstructure works were carried out.
Within the scope of infrastructure works; electrical power generation plants (Diesel and Natural Gas Generators, Solar Panels), transformers, communication network, water networks, waste water tanks, fire extinguishing station, drainage channels, foundation works, asphalt roads, concrete walkways, AC units and HVAC systems were provided.
Project Detail
Share Post
Information Request Form