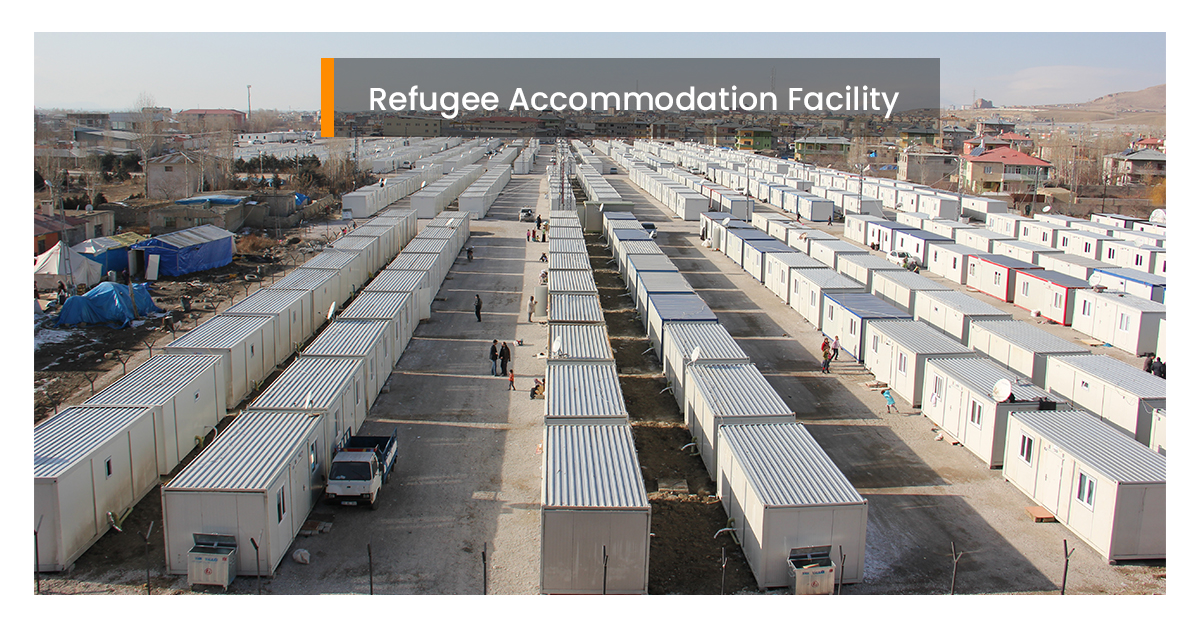 Refugee Accommodation Facility
Recently, the world's many countries, and especially Turkey, are exposed to seismic activity frequently. Unless buildings are designed to withstand damage caused by an earthquake, significant structural damage or total collapse may occur in buildings. In this regard, the light weight and energy absorption of steel buildings and the use of light steel systems as the main structural material in earthquake resistant buildings provide great advantages to the users.
As Dorce Prefabrik Yapı ve İnşaat Sanayi Ticaret A.Ş., having one of the highest production capacity in Europe and Middle East, we provide fast and practical solutions for disaster and emergency settlements on behalf of states and non-profit organizations for many years with unique systems we develop such as container towns, emergency settlements, earthquake dwellings, refugee camps, etc.
Based on experience, it has been understood that properly designed prefabricated steel structures perform better than reinforced concrete structures when exposed to earthquakes. Significant structural damages, demolitions, as well as casualties and loss of life have been frequently observed in older masonry and reinforced concrete buildings not designed for earthquakes and natural disasters.
Especially in recent years, not only Turkey, also all over the world is affected by global refugee crisis. Dorçe A.Ş., for this situation, developed not only border refugee camps, refugee container towns and prefabricated migrant camps, but also offices, administrative buildings, schools, hospitals, GSM cabins and vehicle inspection statins to be used in the most challenging and non-civilized geographies.
Dorçe A.Ş, containing the design and engineering in itself, realizing the production and shipment of sandwich panels all around the world. And then makes the modular container towns which consist of these structres that were installed on-site or shipped to the site as ready to use. These modular container towns which are used as accommodation center get ready to practical use in short period.
Share This Story, Choose Your Platform!