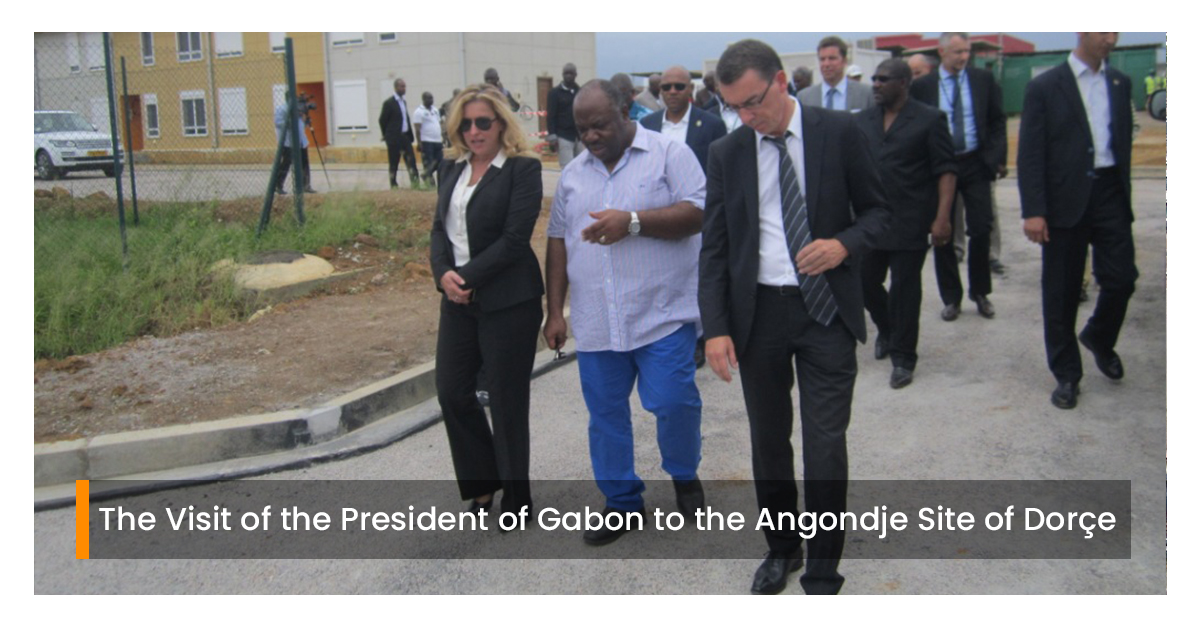 The Visit of the President of Gabon to the Angondje Site of Dorçe
The president of Gabon has visited the Angondje Site of Dorçe in Gabon.  Dorçe Prefabricated Building & Construction Industry Trade Inc. will take into service the construction of housing project of   Bechtel and ANGT as turnkey for the Government of Gabon.
The site visit of the President of Gabon Mr Ali Bongo Ondimba, who follows the process of the project closely, held an important place in the "L'union" newspaper and in the local media. 598 Accommodation Units will be completed in 6 months and the housing needs of approximately 2000 people will be met and within the scope of the project.
The Angondje Project of Dorçe is a new focus point which provides the development of commercial relations between Turkey and Gabon by the training of the local labour force, meeting of the housing needs quickly and the technology transfer.
During the project, Dorçe provides the necessary training and equipment completely to the local employees on health, safety and environment issues, Dorçe, which has the capacity to complete its projects rapidly and in accordance with the budget, in all kinds of climatic conditions and the harshest environments, is also presented as the most experienced company for other accommodation projects in Gabon and other countries in the region which are in the equatorial climate.
Share This Story, Choose Your Platform!