As Dorçe Prefabricated ve Construction, we deliver 230 Life Containers with 115 trucks per day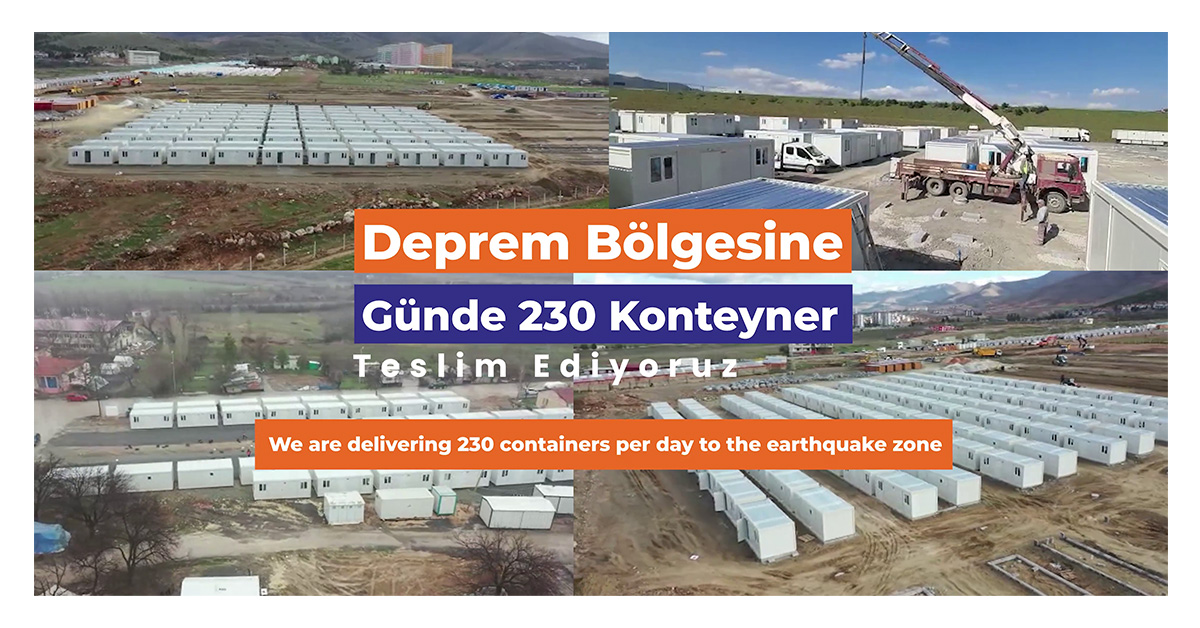 As of today, we are continuously working 24/7 to produce and assemble 230 living containers daily, and delivering them to the earthquake zone with 115 trucks. This challenging process, which requires a large logistics operation, including loading, shipment, and on-site delivery, is only possible thanks to the dedication and support of our administrative staff, workers, subcontractors, subcontractor workers, and material suppliers.
As Dorçe Prefabricated Building and Construction Industry Co. Ltd., we have mobilized all our capacity to meet the urgent need for living containers in the earthquake zone during this disaster period, and we are continuing our efforts with all our might.
Share This Story, Choose Your Platform!