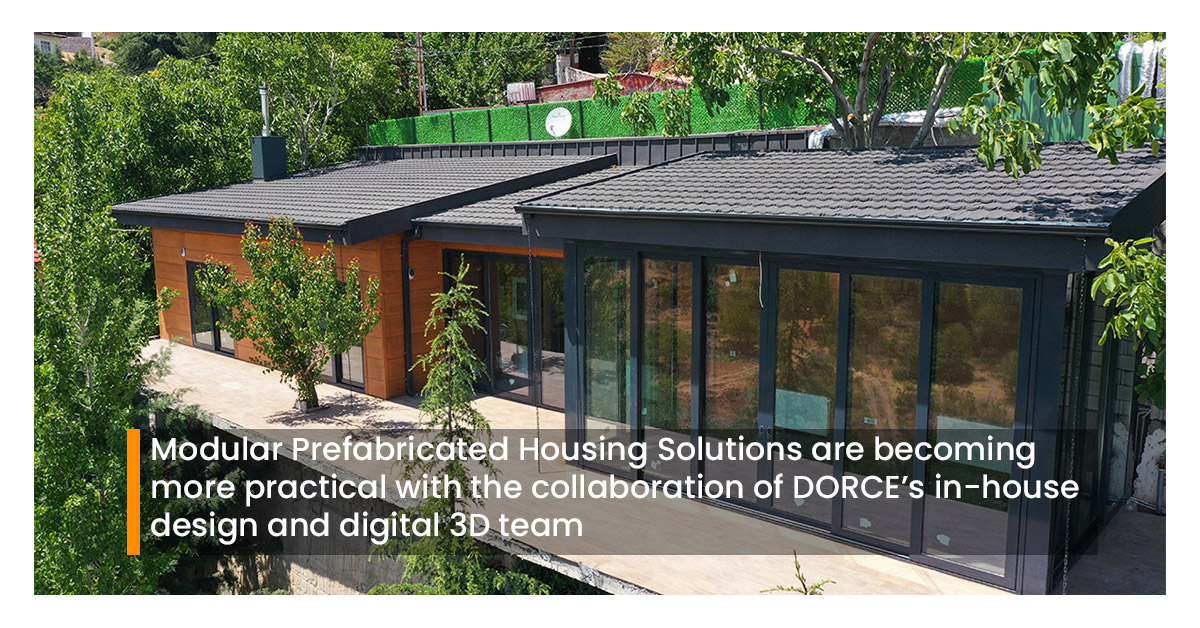 Turnkey Services of DORCE reflects your style with Creative 3D Animation and Visual Effects / Architectural and Structural Designs.
Additional structural details such as door and panelized wall systems, wall panels, stairs, roof trusses are included to special-purpose and multi-storey modular prefabricated structures, which are produced in the factory environment before they are delivered to the construction site and placed on a foundation.
Modular prefabricated solutions are frequently preferred due to their energy efficiency and sustainability. Traditional construction methods can cause tons of excess material to be sent to the construction site, resulting in the purchase of materials more than needed for production. In other words, it results in an increase in waste and loss of money. On the other hand, since prefabricated structures are assembled in the factory environment, additional materials can be recycled in-house for use in other projects.
As people have more and more ideas about the advantages of prefabricated buildings with each day passing, DORCE continues to rule with its experience, quality, and cost-effective solutions in the world's most challenging climatic conditions and remote locations, where not everyone dares to go.
Share This Story, Choose Your Platform!